FS:Parting Out 1999 Saab 9-3 91k miles
03-14-2011, 12:48 PM
Junior Member
Join Date: Mar 2011
Posts: 1
FS:Parting Out 1999 Saab 9-3 91k miles
---
Hey Guys,
I know this is my first post which can always be somewhat discouraging when selling parts. I'm happy to talk to anyone on the phone and provide information to validify the sell of these parts. I'm a forum owner so I know how all of this goes. Onto the car....
My attempt to revive this project failed today when I realized it's got either a warped head, or a blown head gasket.
It's more work than I want to get into at this point, so I'm parting the car.
If there is anything on the car you need/want please PM or email me so I can get you photos and we can work out pricing.
thanks,
Rob
I'm in Ogden Utah.
Here are some photos as the car sits currently: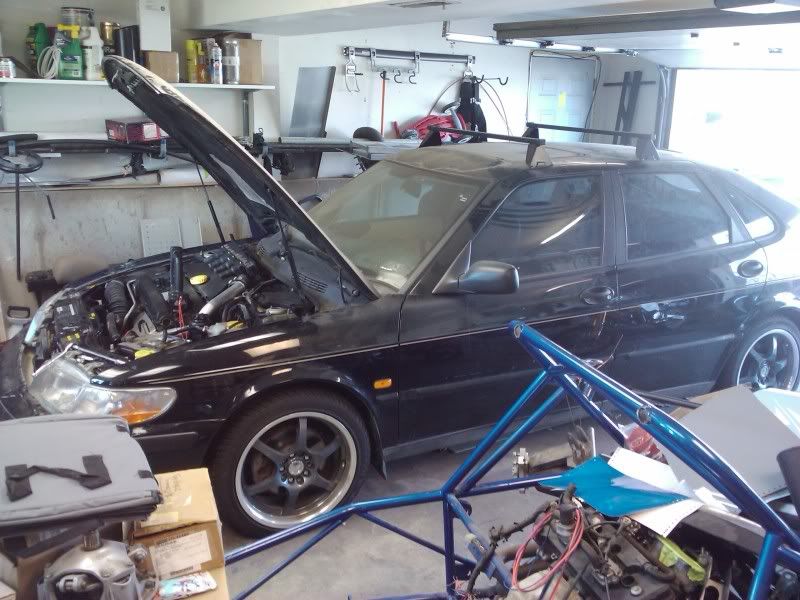 12-23-2011, 06:43 PM
Junior Member
Join Date: Aug 2011
Posts: 3
You could save me here!
---
Hey m8t I'm looking for the shifter linkage coupling on the car. The part that runs from the shifter to the coupling and then from the coupling to the tranny. I'm not sure if it's the same because yours is a Auto. Is there a way you could send a picture so i could see if it is the same thing or not. Thanks again m8t!
12-23-2011, 06:45 PM
Junior Member
Join Date: Aug 2011
Posts: 3
---
Oh as well as the rims are they also for sale?